Blogs
Think 2018: Our favorite highlights from Monday
March 19, 2018
The energy on-the-ground at Think 2018 is incredible. We're seeing engaging discussions at panels and lively, impromptu huddles around campus. It's hard to believe we're just one day in.
Don't feel like you're missing out. You can experience the excitement and insights from Think 2018 from the comfort of your own computer. Each evening of Think, we'll recap some of our favorite moments from the day. Monday's highlights include: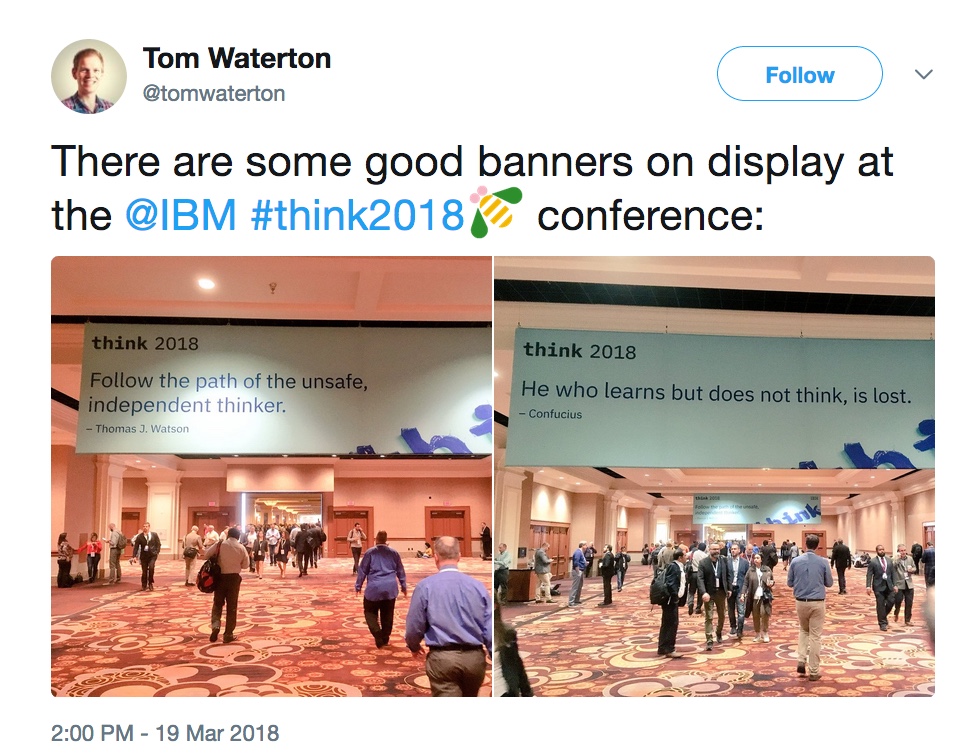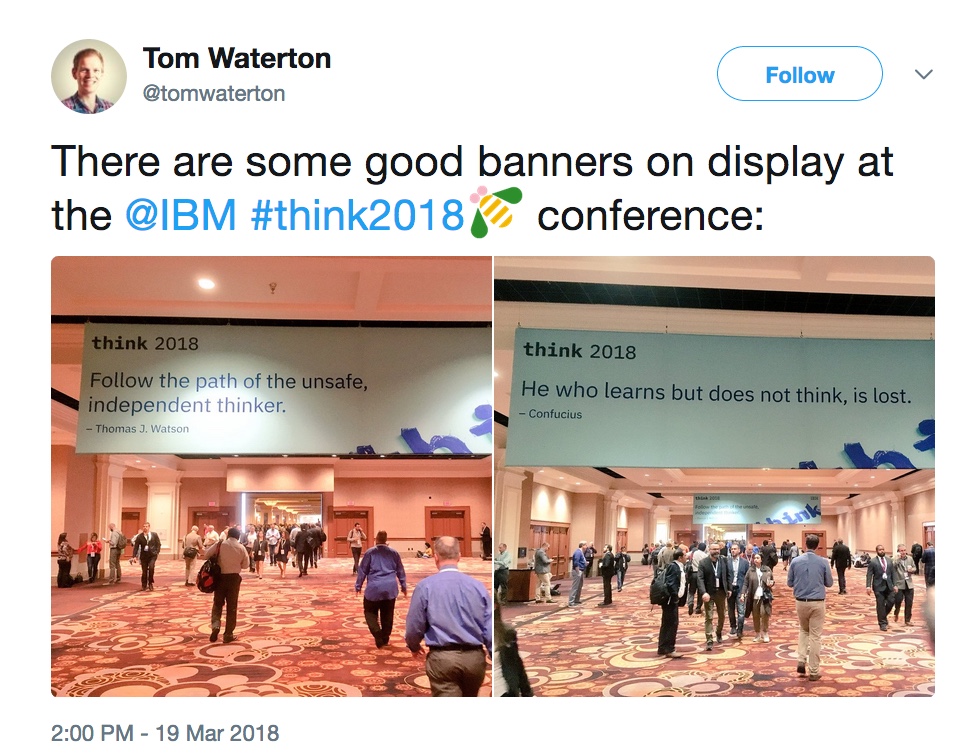 Come back to the Hub tomorrow for more memorable moments from IBM Think 2018, including highlights from the Chairman's Address with IBM President and CEO, Ginni Rometty. And you can tune into sessions and interviews online throughout Think at the IBM live stream.
Photo credit:  @dez_blanchfield